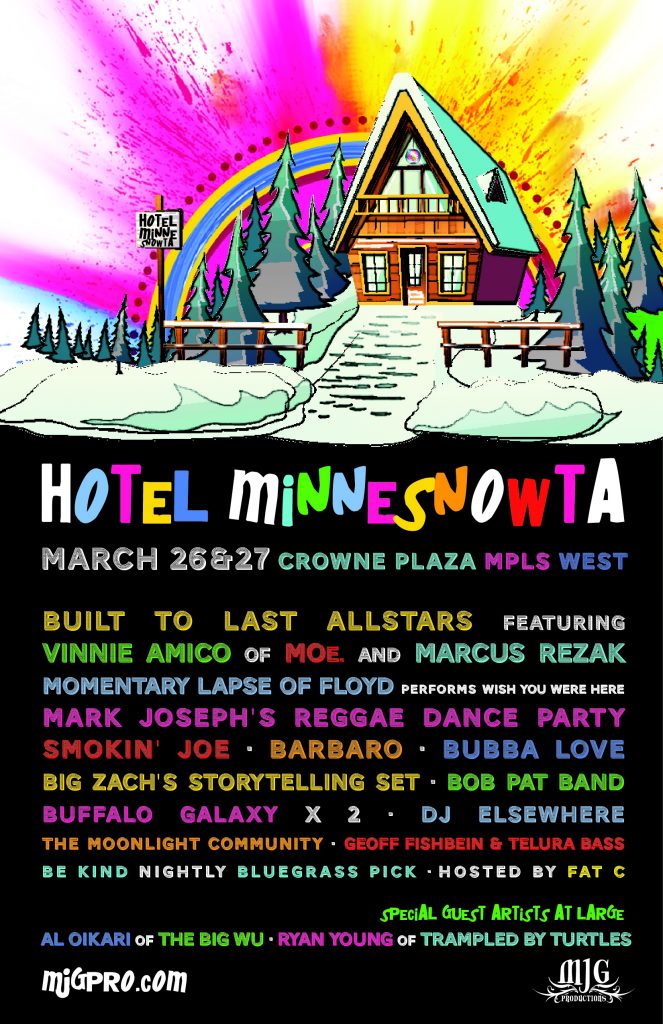 By purchasing this ticket, you are making this year's Hotel Minnesnowta possible!*
2 Day Socially Distant Mini Hotel Festival (Limited Capacity of #250)
Hotel Rooms are sold separately.

Hotel Minnesnowta Hotel Room Block at $79.00 per room. https://tinyurl.com/7axn57pr
Masks Required and all MN Covid Protocols and Health Dept guidelines will be followed and enforced.
We encourage everyone to get tested in the days leading up to the festival!
More Details coming soon!